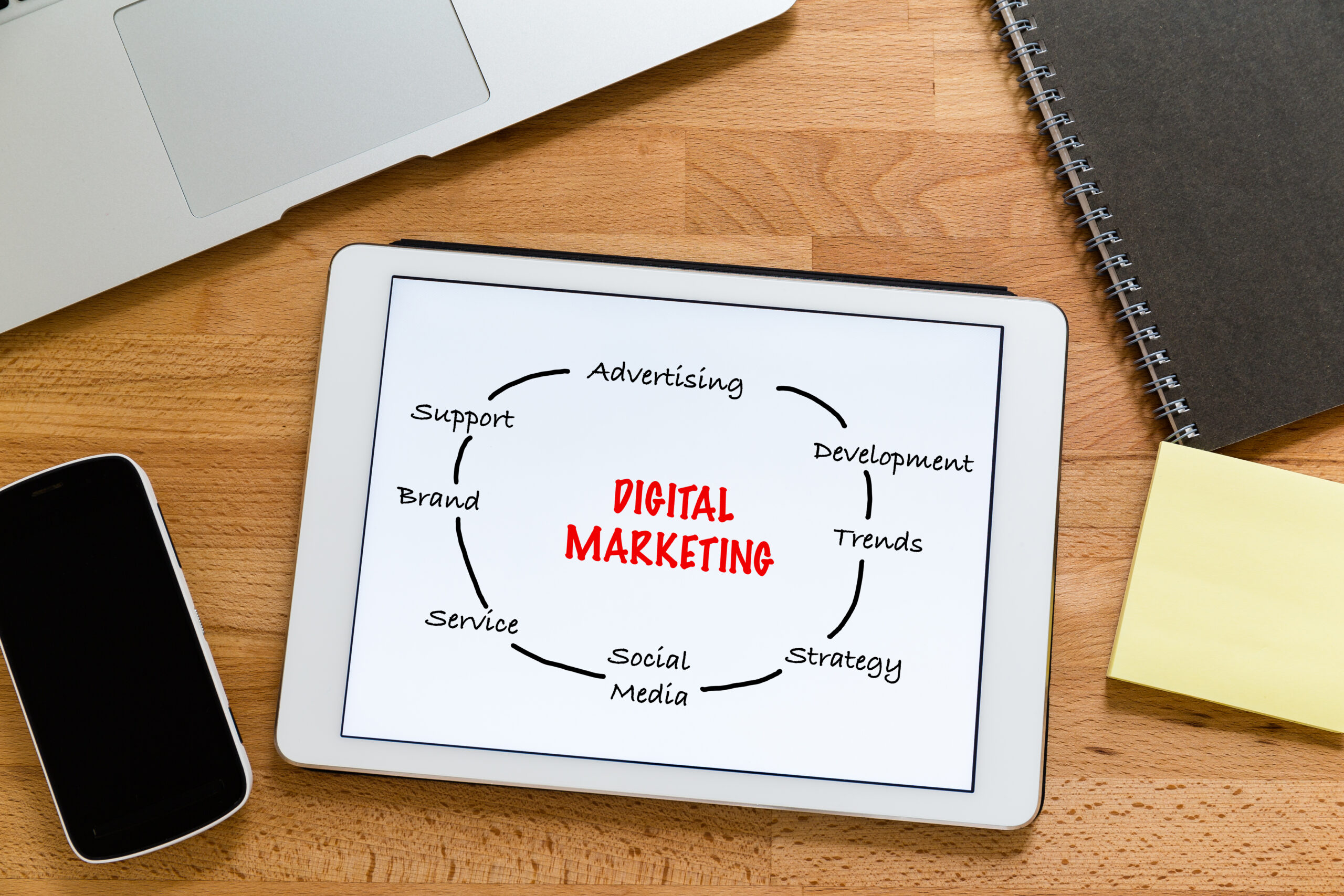 The online market is growing along with technology and innovations. If you are still not giving serious thought to digital marketing, there is a high chance that you might go down the competition. As new trends and ideas are emerging online they can benefit both sellers and buyers. People are spending their time online as everything is made simpler with digital innovations. With rising opportunities in digital marketing, it is high time you know about Digital marketing strategy: How to structure a plan? It is better to start now than regret it later. Investing in strategies and plans is one of the effective ways to grow your return on investment digitally. If you are seeking a professional digital marketing company in Qatar, we provide effective and result-oriented digital marketing campaigns and content to enhance your brand awareness. In this blog, you will know more about Digital marketing strategy: How to structure a plan?
What Is a Digital Marketing Plan?
It is a documented detailed outline of the digital marketing campaigns of a brand that is expected to achieve the strategic objectives of a business. In order to make it effective the planning should be concise and clear as well as have an adequate goal. Some of the essential elements include business goals, strategies, campaign budgets, channels, timelines, and plans of development.
Structuring a Digital Marketing Plan
First of all, for every business to succeed, there should be a definite plan that is approached by data. You can review the effectiveness of the current digital marketing plans to make certain improvements. Planning includes customized analytics, KPI dashboard setting, and creating an aimed strategy for improving the presence in digital media that can increase leads and sales. The following is a set of points to effectively structure a plan.
Know the Needs of the Audience
Understanding your audience and knowing their expectations and needs are essential for the success of the digital marketing campaign. You can divide the audience into smaller segments like interests, needs, location, personality traits, demographics, and many more. A customer persona is described by understanding the goals and buying patterns of the target audience. This can help in the optimization of the online marketing plan.
Determine Digital Marketing Channels
It is vital to define the marketing channels you use will be using in your digital marketing campaigns before making a strategy that impacts the structure of the marketing plan. People are using multiple online platforms for various reasons. It is better to determine the channels you want to focus on with your quality content so that you don't have to waste time concentrating on platforms that bring no outcome. You can choose the platforms according to the target audience, goals, and budget. The best Return on Investment (ROI) can be determined by ideal digital marketing channels. You can create content according to the goals, budget, and target audience. It is convenient to concentrate on the right channels rather than wasting time and effort on a platform with no audience, remember, not everyone would become your follower. Identifying the right platforms can get you optimum results.
Digital Media Tactics and Strategies
Now that you know the audience and which channel to work on, you can develop marketing strategies and techniques. Using digital marketing tools can automate and handle the campaigns in digital marketing. You can directly approach your target audience with a message which allows you to achieve marketing goals. Some of the effective marketing tactics to boost brand awareness are email marketing, social media marketing, content marketing, search engine marketing, paid advertisement, and search engine optimization (SEO).
With the help of these tactics, you can create a workflow that allows creating many campaigns with mere clicks and swipes. You can even personalize your messages based on the buyer persona which can enhance the chances of success. Not just that, you can convert the clicks to clients depending on the interactions with the brand.
Measuring Outcome and KPIs
Structuring a plan doesn't halt in determining and implementing the strategies and content. The following crucial step includes analyzing the results. It has become the pillar for the success of digital marketing performance optimization. You have to check If you have gained the expected ROI by measuring every action using KPIs. The effectiveness of the strategies and campaigns we have implemented in the online marketing strategy will aid in correcting and updating the goals to achieve.
Calculate the Budget of the Digital Marketing Plan
The secret to creating profitable and effective marketing campaigns that can expand your company is to set a budget properly. Your budget can be changed depending on the elements like cost, objectives, location, and campaigns, among other things. You can determine your digital marketing budget at the time of developing the structure of a digital marketing plan by outlining specific targets for lead generation, revenue goals, cost per lead (CPL), conversion rate, and client acquisition.
Create a Marketing Calendar
Finally, Noting important events and scheduling campaigns to ensure the effectiveness of the marketing plan makes sense. Creating a calendar may seem like not so important step, but it is one of the most crucial ones because it is included in the structural planning of the digital marketing strategy. It allows seeing a better picture of marketing efficiently by determining the requirements, and issues, and reaching for the target goals. Making a calendar and following it can give you insights into the campaigns and the activities you have done.
To summarize, this blog is about Digital marketing strategy: How to structure a plan? Would have made you realize the importance of structuring a digital marketing plan. With these steps in mind, there is no effort that is wasted unnecessarily. These tips might be useful in enhancing your digital image in the online space. Technology and tools that are present online can be utilized fully with personalized, automated, and creative content. Get familiarized with online tools, that can be turned into your greatest help in improving your brand visibility. You can always contact our digital marketing services in Qatar for effective results.